ECE Colloquium Talk: Deep Learning for Biometrics: Current Trends and Future Directions by Prof. Marina L Gavrilova
March 19, 2021 @ 2:00 pm

-

3:00 pm
Deep Learning for Biometrics: Current Trends and Future Directions
Prof. Marina L Gavrilova
CPSC Department, University of Calgary, Canada
When: Friday, March 19 at 2:00 pm
Zoom Link: https://uky.zoom.us/j/83038259676
All Faculty, students, and staff welcome to attend.
Abstract: Human identity recognition is one of the key mechanisms of ensuring proper asset and information access to individuals, which is the base of many government, social services, consumer, financial and recreational activities in the society. Biometrics are also increasingly used in a cybersecurity context to mitigate vulnerabilities and to ensure protection against unauthorized access or estimate risk level.
This lecture will discuss how deep learning methods can enhance biometric recognition accuracy in a variety of settings: unimodal and multi-modal systems, social behavioral biometrics, activity recognition and risk assessment. The lecture will further present design of biometric systems, some recently developed deep learning architectures, and will conclude with some practical case studies and discussion of open problems.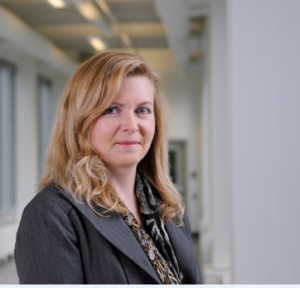 Biographical Sketch: Marina L. Gavrilova is a Full Professor in the Department of Computer Science, the University of Calgary, a head of the Biometric Technologies Laboratory and a Board Member of ISPIA. Her publications include over 200 journal and conference papers, edited special issues, books and book chapters in the areas of image processing, pattern recognition, machine learning, biometric and online security. She has founded ICCSA – an international conference series with LNCS/IEEE, co-chaired a number of top international conferences, and is a Founding Editor-in-Chief of LNCS Transactions on Computational Science Journal. She has given over 50 keynotes, invited lectures and tutorials at major scientific gatherings and industry research centers, including at Stanford University, SERIAS Center at Purdue, Microsoft Research USA, Oxford University UK, Samsung Research South Korea and others. Dr. Gavrilova currently serves as an Associate Editor for the IEEE Access, IEEE Transactions on Computational Social Systems, the Visual Computer and the International Journal of Biometrics, and was appointed by the IEEE Biometric Council to serve on IEEE Transactions on Biometrics, Behavior, and Identity Science Committee.